The question above is one that you see frequently if you visit any forums that discuss horse trailers. It's an age old debate and probably one that if you ask ten different people, you will get ten different answers.
However, recent studies tend to agree that a rear facing design is the best position in terms of stress levels and muscle fatigue as well as it being the natural position for an untethered horse. Read this article from the Journal of Veterinary Behavior on forward facing, rear facing, and sideways hauling.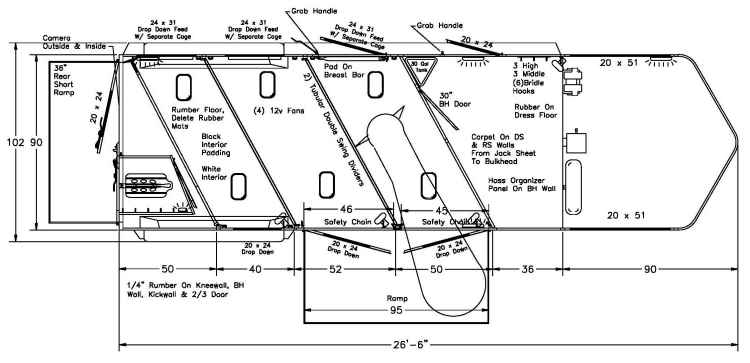 Rear Facing Slant Load Design offers the most advantages:
Double D Trailers Safetack with side ramp option offers you the ability to haul forward facing, or rear facing with ability to load or unload from the side or rear.


Rear facing Slant Load Horse Trailers keep the overall wheel base of your trailer down to a minimum, which makes it easier to tow, less weight, resulting in better fuel mileage, easy to navigate through parking lots, and shorter trailers mean less cost to purchase.