Gooseneck Horse Trailers
---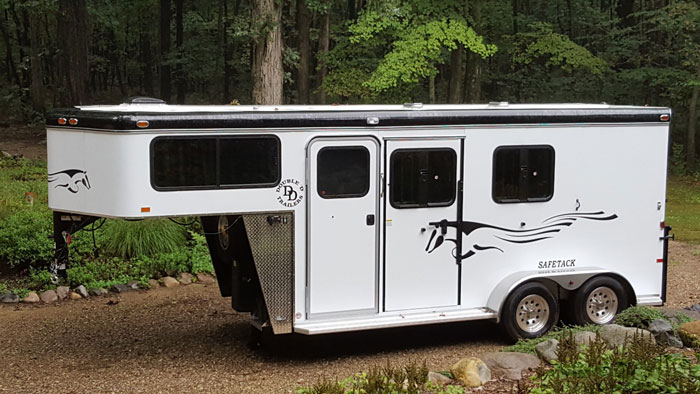 View Models Available
Horse Trailers that are Easy to Tow with Less Weight
For over 17 years Double D Trailers has been producing quality horse trailers using the latest and most innovative safety features. Using cutting edge equipment and technology, our craftsmen hand construct your new trailer to fit your family's specific need.
From engineered drawings to your customized horse trailer with living quarters, our state of the art manufacturing plant will accommodate any design. And best of all, it's all available to you from the comfort of your home. View our history.
The Double D Horse Trailer Difference
Durability, Light Weight and a Value Price
Many horse owners think all aluminum horse trailers are the best for weight savings. Aluminum is a light weight metal, but is also easy to bend and break. Z-Frame® is a light weight material like aluminum, but does not bend nor break compared to aluminum horse trailers with aluminum frames.
In fact, aluminum tubing has 1/3rd less strength than untreated regular steel tubing. In order to construct an all aluminum horse trailer frame that will withstand the stress of the road for years, it becomes necessary to add additional aluminum, thus adding more weight.